Happy pre-holiday insanity everyone!
I spent this past weekend making candy, doing a bit of holiday baking, and generally doing my best to destroy my kitchen. I learned a valuable lesson about "fail-proof" fudge. If you undercook fudge, it doesn't set and you get a crumbly, grainy (yet still delicious) fudge-like substance. No problem, said the internet, just pop it back into the microwave and cook it again.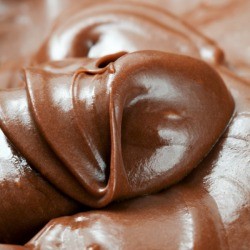 Do you know what happens when you overcook fantasy fudge? I do...now. You get chocolate toffee! Instead of creamy chocolately goodness, I have a tray of chewy, sticky chocolately stuff that sticks to everything it touches with superglue levels of adhesion. I'm hoping to find a way to cut it, then coat it in chocolate or crushed nuts or...yeah, this is still a work in progress. Tonight I'll try a fresh batch of fudge and make sure to offer up a prayer to the candy gods before I start. (and I won't wander off and leave the damned thing cooking too long, either.)
At least the peppermint bark
worked out. And as a plus, I learned that if you toss candycane bits in the blender, you get peppermint dust! I intend to pulverize the rest of the box of candy canes now, because that dust is delicious. mmmm.
In other news, I've worked out my writing schedule for 2016. There will be a few surprises, as well as two 3013 books, the first book in my new sci-fi series, (more info on that early next year!) and
Jared's story, which will be the final installment in the Wilde Brothers series.
Speaking of the Wilde Brothers, I'm pleased and proud to announce that the Wilde Brothers Series won Evernight's Reader's Choice Best Series of 2015! Thank you to everyone who voted for my boys.
I've already started getting organized for my convention appearances next year. You can find me in Atlanta at TNEE (The Novel Experience Event) in April. In May I'll be in Ottawa for Romancing the Capital, and in October I will be in Las Vegas as one of the hosts of The Midnight Gala. I hope to get to meet more of my readers in 2016. You're all the reason I get to do this for a living.
May the holidays be filled with light, laughter and love for all of you, and may you find plenty of new books to read in 2016.